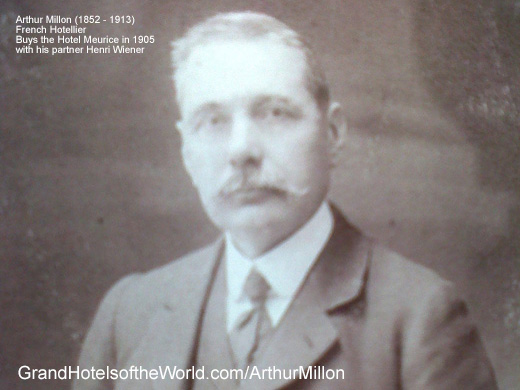 Arthur Millon (1852-1913)
• 1905: Arthur Millon buys the Hotel Meurice with his partner Henri Wiener.
• 1905: The ownership of the Hotel passes to a new limited company called « Société de l'Hotel Meurice » headed by Arthur Millon. Millon holds 27% of the shares. Another important investor is Henri Wiener. The new director is Fréderic Schwenter from Switzerland.